All about Regularisation of Unapproved Plots in Tamilnadu
Update: The TN government has also been quick to launch a new website to help people avail of the regularisation of unapproved plots scheme here: www.tnlayoutreg.in. Owners of such unapproved plots or layouts can now create an account easily on the portal and register to submit their applications online before Nov 3rd 2017 (deadline). All details including the penalty fees are available on the site. (Source: Times of India)
We are constantly in touch with the local govt. offices but haven't received any official circular yet. Meanwhile, please check with your own local corporation offices regularly. Thank you.
Surely by now, you have read about the Notification on Regularisation of Unapproved Plots in Tamilnadu by the Madras High Court?
Yes? Good that you're staying up to date on upcoming government rules as a responsible property owner.
But if not, don't worry!
To remove some confusion that has happened since September 2016 (when the HC issued a blanket ban on registration for all unauthorized layout plots and farmland that were converted illegally to residential plots), we at Chennai Dream Homes™ aim to give you the gist of the information you need to know, if you are an existing plot owner looking to register your property as soon as possible, under this new order.
Watch the video now, and read the original article below!
Blog Video:
Important Note: This is only a notification and not the final order from the government. Regularisation of such plots has been given as an option, but the final decision is still pending in the courts, which will be out only around June 12th 2017. Till then, the status is still pending so no registration or approvals are currently possible. Though we have made every effort to include this info from credible news sources, Chennai Dream Homes cannot be held liable for the veracity of this information. We urge you to read up online, and email or call us for any questions.
5 Things to Know about Regularisation of Unapproved Plots in Tamilnadu Order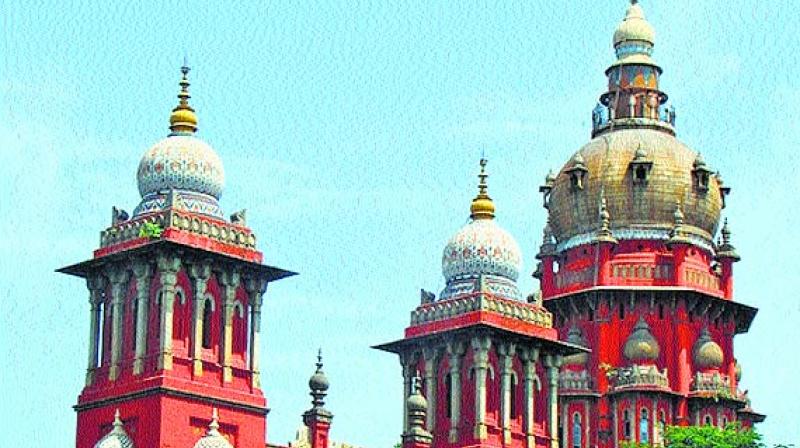 (Source: Deccan Chronicle)
Why?
To protect innocent citizens who have purchased such unauthorized plots, the TN state government has passed an order on May 4th 2017, notifying rules for Regularisation of Unapproved Plots in Tamilnadu, that were sold and registered before 20th October 2016, for a penal fee and higher development charges.
This means that owners of such unapproved plots and layous that were registered before 20th October 2016 can heave a sigh of relief, as they are not only given a chance to rectify mistakes, but also benefit from basic infrastructure facilities.
However, this is only a notification and not the final order from the government, which is expected to give a final decision around June 12th, 2017. Stay tuned.
What?
The newly notified Tamilnadu Regularization and Unapproved Layout and Plot Rules 2017, requires both land owners and layout promoters to apply for regularization of their unapproved plots.
If they fail to apply, their properties will be denied basic infrastructure facilities such as – power, water supply, sewerage and drainage. This rule now exempts such unapproved plots and layouts from the purview of the Tamil Nadu Town and Country Planning Act, 1971.
How?
All individual plot owners of unapproved layouts and layout promoters now need to submit a sketch of the layout to apply for regularization of their plots online, to the competent authority concerned within 6 months of this order, along with necessary fees and charges mentioned in the application.
If the competent authority gives in-principle approval of the layout, it will process applications and pass the regularization order online.
Charges
Charges for development, regularization and OSR for such Regularisation of Unapproved Plots in Tamilnadu vary by municipal area. For example, a 1000 Sq-Ft unauthorized (but eligible) plot in a municipal area can now be regularized by paying a sum of approx. Rs. 41,000.
Applicants also need to pay 3% of the plot's market value as land conversion charges from agricultural to residential. Development charges are extra.
Ineligible Plots
But this rule excludes unathorized plots and layouts in government poramboke land, water bodies and OSR areas, and hence such plots cannot be regularized.
Sources: 99acres and Deccan Chronicle. We will update this post as more information is available.
---
Please Note: If necessary, we can help you with suggestions on regulatory compliance for unapproved plots or houses ONLY in our area of operations in Chennai – ECR, OMR and city areas, however property owners need to apply in person for registration/approvals once the final order comes out, we cannot assist you in the actual registration, and don't accept fees for the same.
You can sell the plot if it is CMDA or DTCP approved. If it is Panchayat approved, you cannot sell it now unless you first regularize it.